There's something about a man who knows his style and takes out the time and effort to maintain that. And let's face it, smartwatches are essential to complete your wardrobe. But how many should one own? A different one for corporate meetings, a different one for casuals, a different for sports? No, not anymore.
The exciting universe of smartwatches solves almost every such problem and gives you a product featuring marvelously appealing displays, hundreds of watch faces to match your day, different straps to suit the occasion, and aesthetic looks that serve the purpose of style. 
This article brings you the best smartwatches for men that are sure to create a buzz this year by providing you with the best user experience. 
What are men looking for in a smartwatch? 
This is the basic question that smartwatches seem to offer the perfect solution to. Men want functionality, affordability, style- all in one device- and smartwatches today are doing exactly that.
Additionally men prefer smartwatches that are tough and sturdy, and readily go with their adventurous plans. 
Functionality:
You can make and answer calls from your wrist, check emails and notifications without waking your phone. You can also set alarms, reminders and maintain a to-do list right on your wrist. Additionally, the voice assistant feature lets you multitask by executing various tasks at your command. With the in-built BT, you can even control music from your wrist. 
Apart from all this, smartwatches have become the much needed reminder for you to prioritize health. Usually, you wouldn't notice how you are spending most time sitting and barely walking. Smartwatches gently remind you to walk around as it tracks your health round the clock and monitors your heart health, spo2, even blood pressure, giving you an overall view of your health. 
Affordability:
Watches have always been a hit amongst men, and with smartwatches adding the extra specs, the demand is higher than ever. But with the extra specs, do you need to pay a hefty amount? That's the best part. Smartwatches are heavy on features, and light on price. You can get the best smartwatches for men under 5000, and increase your productivity while turning many heads with your style. 
Style:
Needless to say, smartwatches are aesthetically appealing with bright displays, and have multiple watch faces that you can customize according to your day and mood. You also get various options where you can change the straps and choose colors that fit your style. Smartwatches are classic in design, and can be round shaped also, as many men prefer. 
beatXP smartwatches for men 
beatXP range of smartwatches are the best collection for men- right from functionality to affordability and style, we have got it all covered. These smartwatches are perfect for the adventures that await and redefine style for you. 
Let's take a look at the best smartwatches for men that we have handpicked for you:
The Marvelous Marv Collection Smartwatches
Marv and beatXP Marv Neo: 
beatXP Marv: A classic smartwatch with special detail paid to the bright, appealing display with slim bezels, the high screen to body ratio and a 2.5D curved glass makes this smartwatch fashionably timeless. 
Equipped with the latest EzyPair technology, you get to make and receive calls right from your wrist, without waking your phone. 
beatXP Marv Neo: A flaunt- worthy piece, this finest smartwatch goes with every look and comes with a 1.85" display that promises an immersive experience. 
Here are some features available in both these smartwatches that are sure to leave you spellbound:
BT calling 

Instant notifications

Health tracking

Sleep monitoring 

Voice assistance 

Long battery life

Multiple sport modes

Water resistance 

Stress monitoring

Games 
Right from your corporate days to casual night outs, beatXP Marv is the ideal smartwatch that is sure to steal the limelight!  You can get it for just Rs 2499. On the other hand, beatXP Marv Neo can be yours for an irresistible price of Rs 1999 only. 
Marv Super Smartwatch:
The last of our Marv series is the beatXP Marv Super. We have to set the facts straight- so we are apologizing in advance if this smartwatch steals the show and spotlight from you! 
Featuring one of our largest displays yet (2.0"), this smartwatch is sure to offer you a display that sparks your imagination, and captures your attention almost instantly. 
The EzyPair technology allows smart pairing, smart calling and you can make effortless calls seamlessly from your wrist.
What makes Marv Super so super?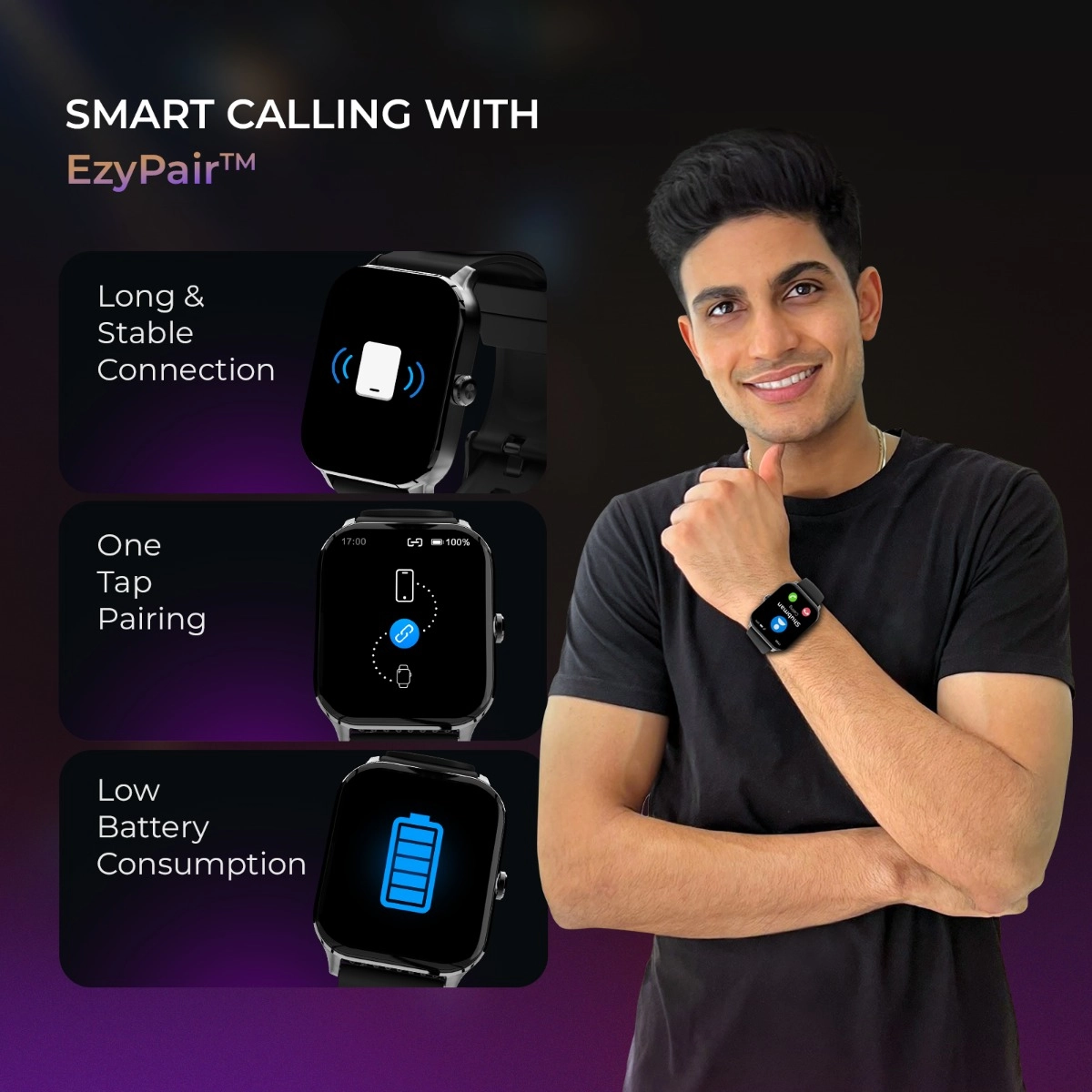 Our largest display yet (2.0")

BT calling

Instant

 notifications

Health tracking

Sleep monitoring 

Voice assistant

100+ Sport modes

Long battery life

IP68 Water resistance 

Music storage

Games 

Watch faces
This super capable smartwatch is designed to dominate. Don't worry, we have kept the affordability factor in full check- Marv Super is available for just Rs 2199.
Looking For the Best Smartwatch? – Here Is a Quick Buying Guide to Help You!
beatXP Shine bright smartwatches- beatXP Vega and Vega X 
If you're a fan of round dial smartwatches, and like it the traditional way, these smartwatches are for you. beatXP Vega features an aesthetic 1.43" round display with 1000 nits peak brightness and high screen to body ratio on a 2.5D curved glass. On the other hand, beatXP Vega X will offer you the same display size but with 500 nits peak brightness. 
Both these smartwatches have an always on display, and here are some other features that make the beatXP Vega series one of the best choices for smartwatches for men:
Round 1.43" display

Advanced BT calling

Health and fitness tracking

Sleep monitoring 

100+ sport modes 

IP68 water resistance 

Long battery life 

Watch faces 
The best part about beatXP Vega X is that it is equipped with wireless charging for your convenience. You don't have to worry about the hassles of wires, and can charge your smartwatch quickly. Vega, on the other hand, comes with an in-built voice assistant for your convenience. 
Both these smartwatches are available for Rs 2999 on our website. 
Don't miss out on the trend, and explore our range of smartwatches to choose the best for you. The time is always right when it comes to purchasing beatXP smartwatches.