If you are an iPhone user looking for one of the best budget-friendly smartwatches, this article is for you. The Apple Watch has its charm, but it is usually expensive, and the battery (even in the latest models) lasts only a day. 
Thankfully, the smartwatch industry has revolutionized the market with ample options for iPhone compatibility. Not only do these smartwatches offer a week-long battery life, but they also promise not to burn a hole in your pocket. Additionally, if you like the traditional round dial design, Apple doesn't offer that, as all modes come in a similar square-ish shape. 
Hence, there are plenty of reasons why an iPhone user would want some options when it comes to smartwatches.
The beatXP range of smartwatches is the best collection compatible with iPhones. Not only have they been intricately designed for a brilliant display, but they have been equipped with myriad features that will surely leave you impressed. 
Best beatXP smartwatches for iPhone 
beatXP Vega Smartwatches:
A fine, classic series- the Vega series includes two advanced smartwatches:
Did you know that Vega is one of the brightest stars in the galaxy? That is where we took the inspiration to name this series. The Vega smartwatch features one of the brightest displays (1.43"), offering a peak brightness of 1000 nits. Your cellphone is usually 900 nits, so imagine how radiant this smartwatch is. The traditional round-dial design gives you a premium feel, and the always-on display always makes you shine bright.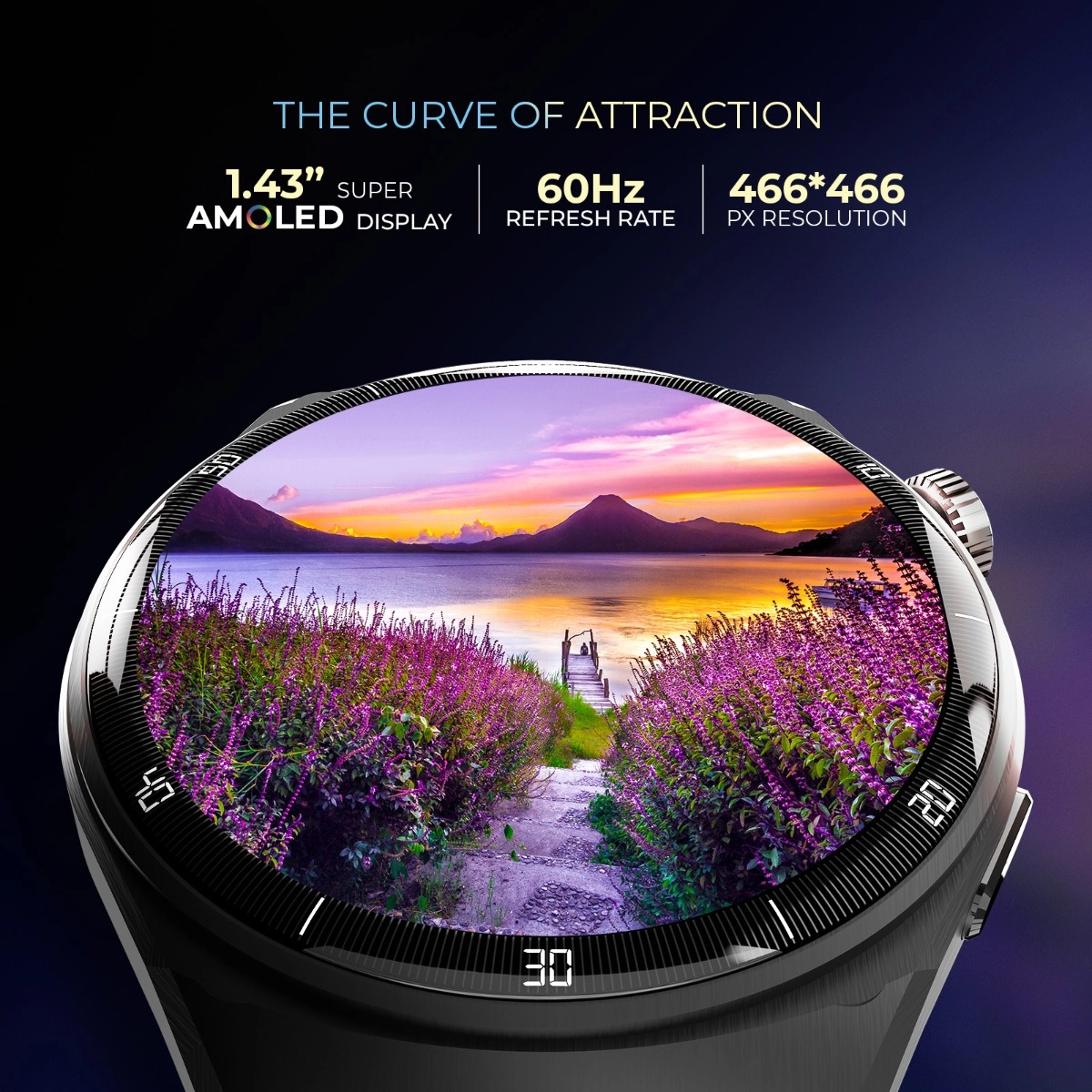 Vega X, also a round-dial smartwatch, offers 500 nits brightness and wireless charging for your convenience. 
These smartwatches pair instantly with your iPhone, allowing you to conveniently make and receive calls from your wrist. Equipped with BLE 5.2, and BT 3.0, the Vega series is powered by EzyPair technology, ensuring you receive immediate notifications and alerts. 
Apart from being compatible with the iPhone, the Vega series also tracks health, sleep, and fitness round the clock. Vega and Vega X are ip68 water resistant and offer long-lasting charges. You can explore 100+ sports modes and find new ways to stay active daily. 
Buy Vega and Vega X for an exclusive INR 2999 on our website. (prices may slightly vary as per ongoing offer)
beatXP Marv Smartwatches:
The marvelous Marv series is designed to be unstoppable! Featuring three stunning watches, the Marv series is easily compatible with iPhone, making your calling experience truly enhanced and effortless. 
The series includes:
The in-built EzyPair technology is present in the Marv series too. You just need to switch on the Bluetooth on your phone, and your watch will immediately recognize the device. After that, your calling experience will be convenient, and you'll be able to receive emails and notifications at a glance.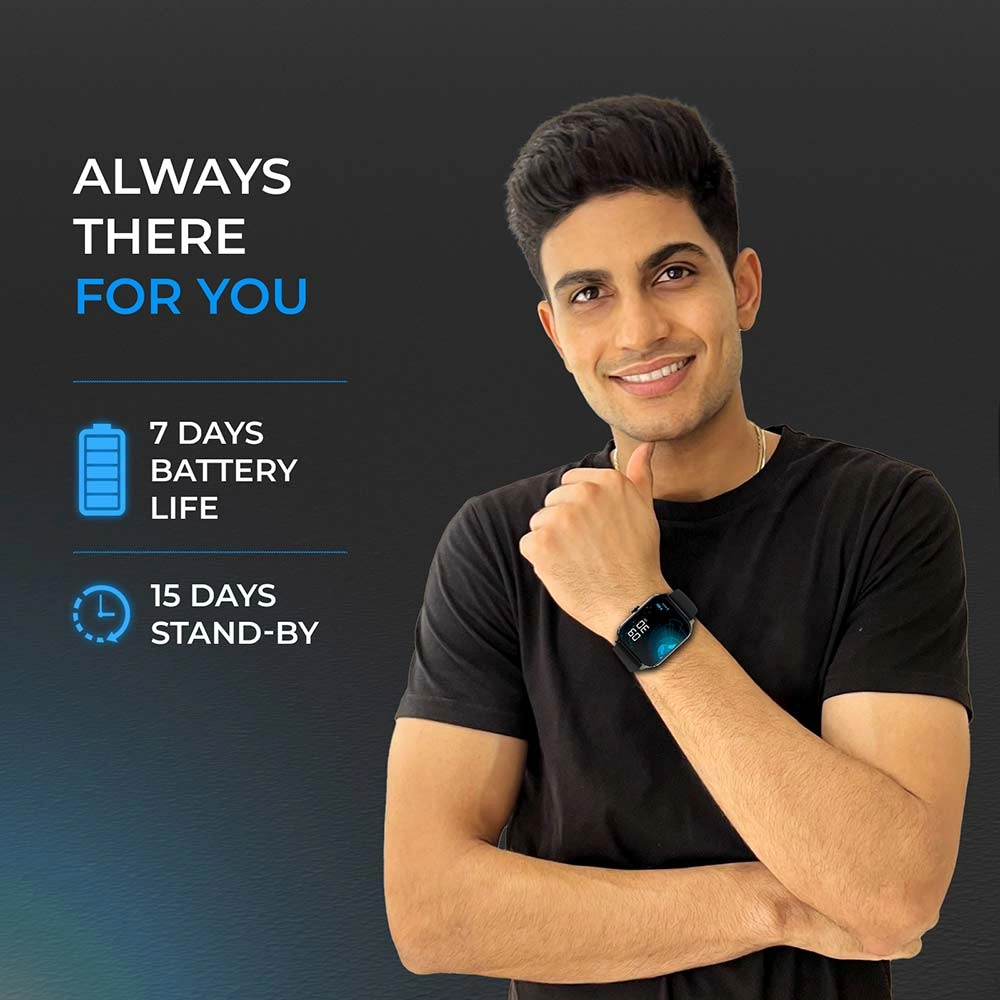 beatXP Marv and Marv Neo feature a 1.85" display size and 560 nits peak brightness. The large display makes it easier for you to dial from your smartwatch. On the other hand, Marv Super offers you a supremely large 2.0" display (one of the largest displays in the market) and 500 nits peak brightness for extra clarity. 
Health monitoring, sleep tracking, fitness monitoring, IP68 water resistance, multiple sports modes and long battery life are all included in the Marv Series. 
Shop now for unbeatable prices (prices may slightly vary as per ongoing offer):
beatXP Marv- INR 2499, beatXP Marv Neo- INR 1999, and beatXP Marv Super- INR 2199
beatXP Unbound Series:
Another iPhone-compatible smartwatch range is our beatXP Unbound series. This range celebrates the essence of true, timeless watch pieces that radiate elegance and charm, featuring two smartwatches- Unbound and Unbound Neo.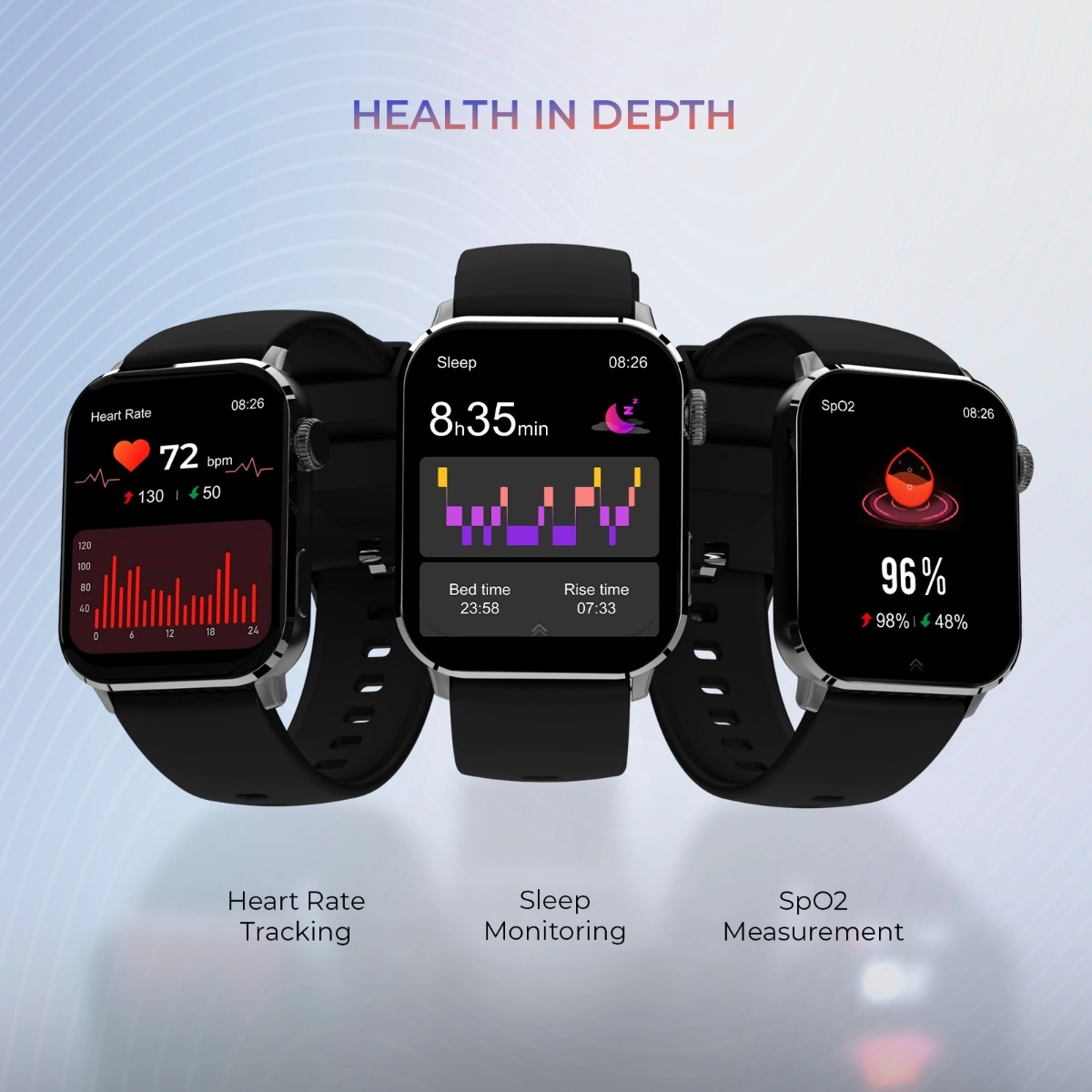 Both these smartwatches offer smart pairing and smart calling. You can easily connect them to your iPhone and enjoy seamless calling. The advanced BT setup ensures you face no issues while receiving or making calls from your smartwatch. 
Unbound and Unbound Neo have a bright 1.8" display that lets you see the bigger picture. Apart from easy compatibility with the iPhone, the Unbound watches can track your health, sleep, and fitness round the clock, and also offers IP68 water resistance along with a strong battery backup. 
While Unbound costs you INR 3999, Unbound Neo can be yours at INR 2799. Grab now and experience unbound brilliance. (prices may slightly vary as per ongoing offer)
Gone are the days when finding good gadgets that could easily be paired with your iPhones was difficult. Explore the beatXP range of smartwatches, and say hello from your wrist!