Buying a treadmill is an investment, and we suggest you do proper research before making a purchase. And, if you are in the research phase, you've landed in the right place. In this treadmill buying guide, we will talk about anything and everything you need to know before buying a treadmill for gym/home. 
 Table of Contents:
Why do you need a treadmill?

What size are you looking for?

Types of treadmills

Will the treadmills fit my budget?

Where should you buy your treadmill from?
Why do you need a treadmill?
The initial question that you should try to address is why you need a treadmill. What are your fitness goals, and what do you hope to achieve after you've made the purchase? 
 When it comes to treadmills, there are many, many options in the market. But when you know your fitness goals, finding the best treadmill that suits your needs becomes easier. Let's take a look at some scenarios:
 Marathon Runners or Some Major Event Training:
You will need a large belt size so that you can run around comfortably on it while watching your speed.
 Multiple Users: 
In the scenario where there are going to be multiple users, you should look for a treadmill that supports long hours (that means you need a powerful motor).
 Stay in Shape Purpose: 
If you are looking for a treadmill to just stay in shape and walk on, a smaller belt will also be suitable. 
Hike Enthusiasts: 
If you are someone who hikes a lot, and wants to prepare their body before each hike, the treadmill you should look out for must have a lot of incline options.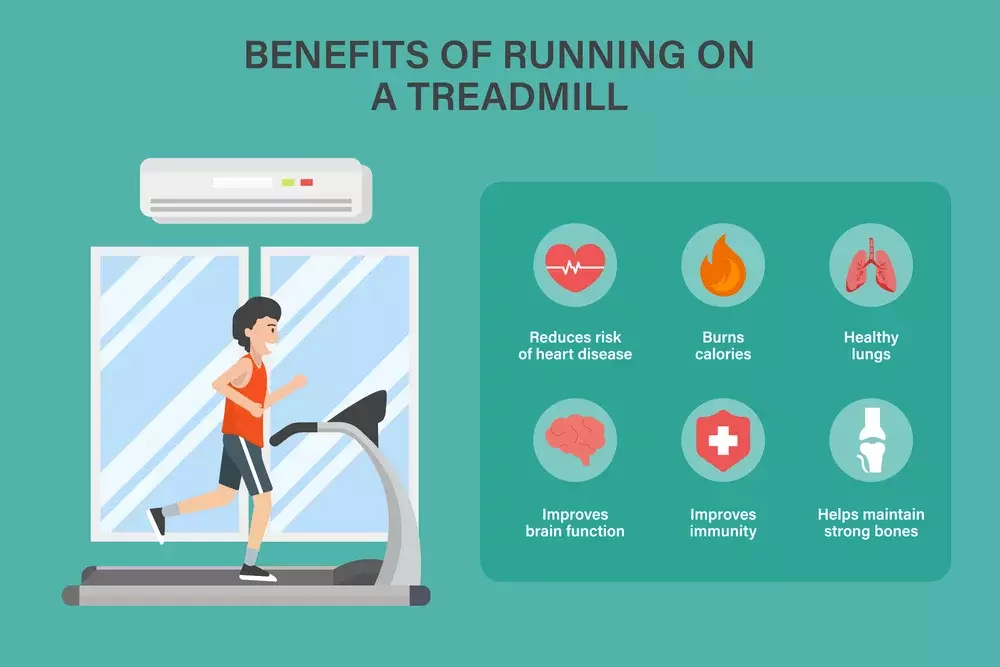 The different sizes of treadmills (in terms of motor power)
Treadmill motors come in different sizes, like 2.5 HP or less, 2.5–3.5 HP, 3.5–4.5 HP,  and also greater than 4.5 HP. 4.5 HP or higher should only be considered for heavy use. The 2.5-3.5 HP are one of the best treadmills, as it will support the most forms of workout. Right from walking to jogging, hiking, and running, the speed and power will be ideal for you. It may cause a bit of an issue if you have a lot of users using the treadmill, but otherwise, this treadmill for home is one of the best. It can also be used as a treadmill for gym use. 
| | | |
| --- | --- | --- |
| Motor Size | Purpose | beatXP Recommendation |
| 2.5 HP or less | Walking, hiking, light jogging only | Arena, Phoenix |
| 2.5-3.5 HP | Walking, hiking, jogging, running | Comet, Supernova, Legacy |
| 3.5-4.5 HP | Supports all formats including marathon training and multiple user use | Alpha Plus |
| 4.5 HP or more | Heavy use, long distances, high speeds | Alpha Plus |
If you are willing to spend a little extra money, the 3.5-4.5 HP treadmill will support all workout formats and will also not give you any complaints if you have multiple users using the treadmill. 
When it comes to the running belt, you need to research carefully. For running, you will want a treadmill with a larger running surface. Typically, look for one that is 20″ wide and 60″ long. This is because while you are running, you are at speed, and on a shorter belt, you might lose balance, and get hurt. 
On the other hand, walkers do not require a very large running belt. A running belt of 17.5–20″ and 45–60″ will do.
For large users, you should look at the running belt size according to your convenience. Premium-quality treadmills will typically offer you a belt that is 22″ wide and longer than 60″. It will support body sizes of all types, and you can use it very comfortably.
You will find some of the best treadmills with every motor size on beatXP-your one stop shop for fitness needs. Some of the best treadmills include beatXP Arena, beatXP Supernova, beatXP Legacy.
Types of Treadmills
Walking Treadmills
:
These are belts with a smaller running belt, motor, and frame. These walking treadmills are less expensive, and if you just want to walk, they're ideal for you. However, don't just pay attention to a smaller belt. Even if it has a smaller belt, it should have thick cushioning so that you can walk comfortably. We would recommend using this treadmill if the purpose is to just stay fit and in shape. 
Running Treadmills: 
Running naturally requires a treadmill that supports faster speeds and stronger motors for long distances. If you are training or are probably looking for a treadmill to run on every day, you need to ensure the programming of your treadmill suits your running needs. We recommend you use this treadmill if you want to stay in shape, or even if you are enthusiastic about running. 
Manual Treadmills: 
Manual treadmills are ideal for people who are interested in sports training or who are athletes. Usually, the manual treadmill does not come with a motor, and the belt moves with the runners' power. They simulate an outdoor experience, as if you were running outside. What to look for when buying this treadmill? The fact that it is very heavy. So, it may not be ideal for moving around. We recommend you use this treadmill if you are an athlete as it may require you to exert more, putting some stress on your joints. 
Light Design/Folding Treadmills:
With innovation at its best, lightweight treadmills are very popular these days. You can move them around very easily and store them anywhere, since they are foldable. They are convenient treadmills for home. 
Incline Treadmills: 
Incline treadmills with steep incline options are also popular these days. With various incline options, you can easily do a low-impact, high-intensity workout. Incline treadmills are the best treadmills when it comes to treadmills for gym use. Love hikes and mountaineering? This is the best treadmill for you. 
| | |
| --- | --- |
| Type of Treadmill | What it offers |
| Walking treadmill | Smaller belt & frame, fit for staying in shape |
| Running treadmill | Larger belt & motor, fit for runners |
| Manual treadmill | No motor, depends on runners' speed, suited for athletes |
| Light/folding treadmill | Convenient belt size, easily storable, suitable for home use |
| Incline treadmill | Steep incline options, best for hikers  |
Will the best treadmill fit your budget? 
Here, take a look at the various budget options you'll find on the market. 
Under 12K:
These might or might not come with a touchscreen to monitor your progress. Also, you need to check the specs very carefully before buying this treadmill. Make sure it's not heavy. We highly recommend proper research, as cheap treadmills may not be durable enough. 
12-20K:
This category includes an inexpensive and widely used treadmill. With a decent motor and good durability, the best treadmills in this range will usually support walking, as well as light jogging. Premium quality treadmills sold online in India usually fall within this price range. They may not have the strongest motor, but they will come with LED screens to track your calories, distance, and even heart rate in some models. 
20-40K:
Ideal for multiple users, the treadmills in this category will have a strong motor, a large running belt, and will support multiple workout modes.  
Over 40K:
This range includes highly advanced incline treadmills, or some very high-end models.  
Where should you buy your treadmill from?
You can find good-quality, even premium, treadmills at sports stores near you. You can buy it straight from the manufacturer, and that's a safe option as well. We say this because the warranty comes from the manufacturer and not the retailer. Online shopping or purchasing directly from the manufacturer should work well for you.
beatXP, your one stop shop for fitness needs, is the perfect site for you to buy from.  Aligning with the vision "Take Charge of Your Body", beatXP sells premium gym equipment that speak quality. Apart from premium quality treadmills, you will find anything and everything that helps you live a healthier, fitter lifestyle. The range of products vary from treadmills, spin bikes to yoga mats, best in class body massagers to weighing machines and even smart watches etc.. 
Must Read: A Helpful Whey Protein Buying Guide For Beginners in 2023