What is your first instinct to deal with muscle pain or fatigue? Most of us prefer short-term solutions like medicine or hot water bags. That is because we do not realize the phenomenal benefits of massage guns.
Massage guns? What are those?
Fitness folks and athletes heavily rely on deep tissue massage guns to relieve sore muscles and fatigue. But is this wellness device only relevant to athletes?
Not at all.
There is more to it than meets the eye. The long-lasting therapeutic benefits of massage guns make them a requisite in every household for pain and stress management. It is a great device to improve your physical and mental well-being.
Here's everything you need to know about the benefits of massage guns.
What is a Massage Gun?
A massage gun is an electronic, handheld device that sends deep vibrations or percussions to a muscle using the massage head. Rapid strokes help in improving blood circulation and relieve any pain or soreness in the targeted region. You can even control the speed or intensity of the percussions best suited to your needs.
Most devices like Bolt Deep Tissue Massage Gun have more than one attachment to target different muscle groups in your body. The function of these heads is to create different vibrations. These attachments may differ from model to model, but more or less, they look like these: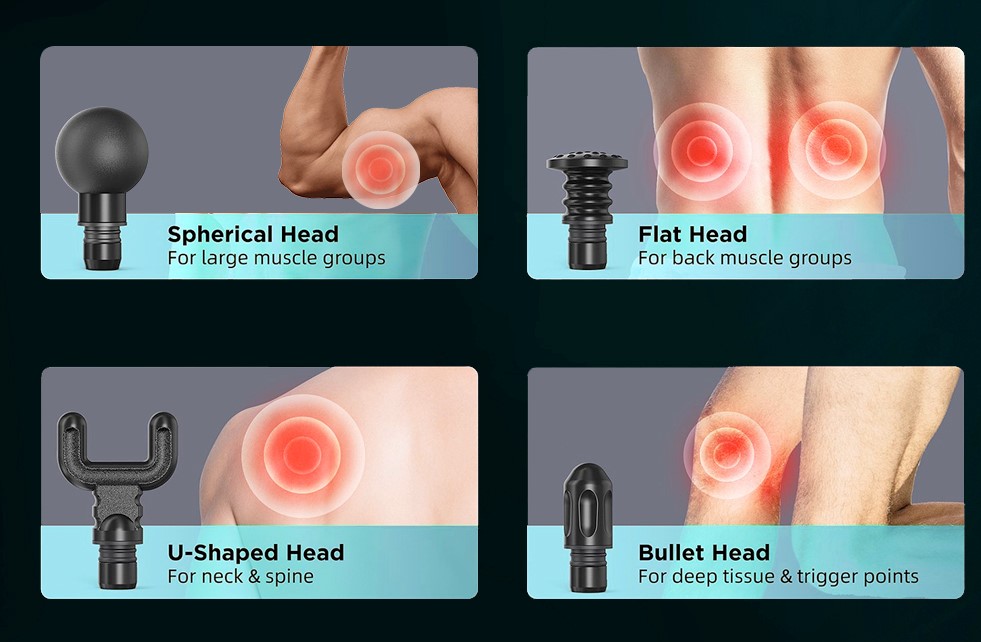 Spherical: The round, spherical head provides a larger surface area and hence, softer treatment. It is apt for beginners and soothing treatment.
Flat: A flat head applies more pressure to large muscle groups like glutes and hamstrings.
Bullet: Smallest of all, the bullet head attachment targets small muscles and hard to reach areas like fingers to pinpoint pain
Fork: The fork attachment has two prongs that target your shoulder blades, ankles, and calf muscles.
Health Benefits of Massage Guns
The benefits of massage guns are galore. No wonder fitness professionals and physio experts are always tooting the horn about its therapeutic benefits. Learn how massage guns can be beneficial for your health.
1. Pain Relief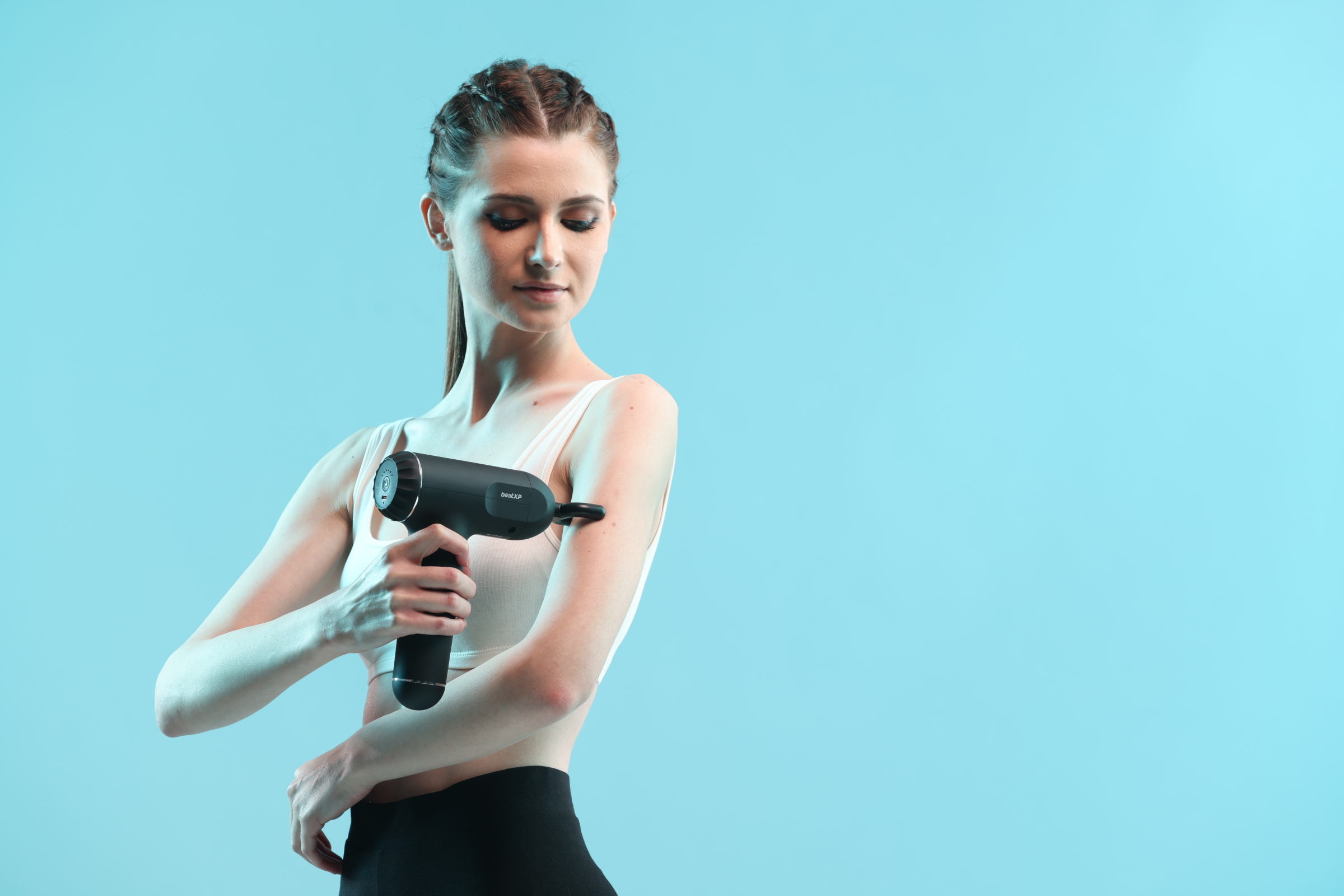 Popping a painkiller every time you are in pain is not a healthy option. Then, what is?
Massage Guns.
Believe it or not, massage guns can assuage the affected area with the power of percussion. The application of a Bolt Deep Tissue Massage Gun improves blood circulation in the region and cures any stiff muscles or joints. With its regular use, you will see significant improvements in the tissue. Slow but more reliable option than pain killers and needles, if we must tell you.
2. Healthy sleep pattern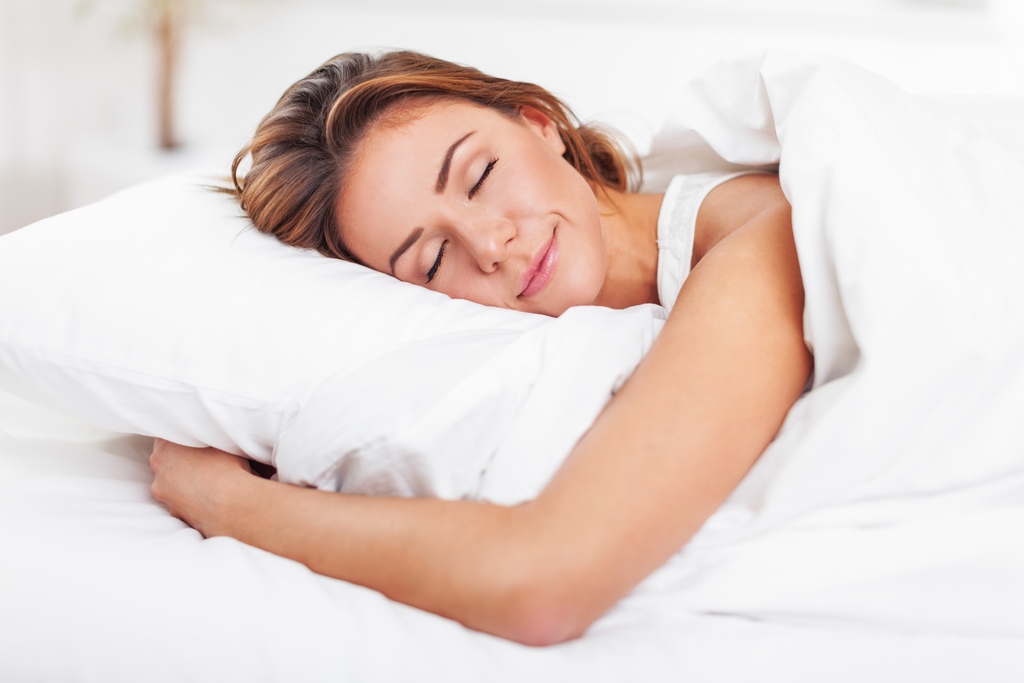 Remember how infants sleep soundly after a full body massage. It's time to bring back the same practice to your lifestyle. Studies have shown that a massage releases serotonin in the blood to help you relax and ultimately sleep better. If you are constantly struggling with disrupted sleep cycles, that's all the sign you need to reconsider your lifestyle choices.
3. DOMS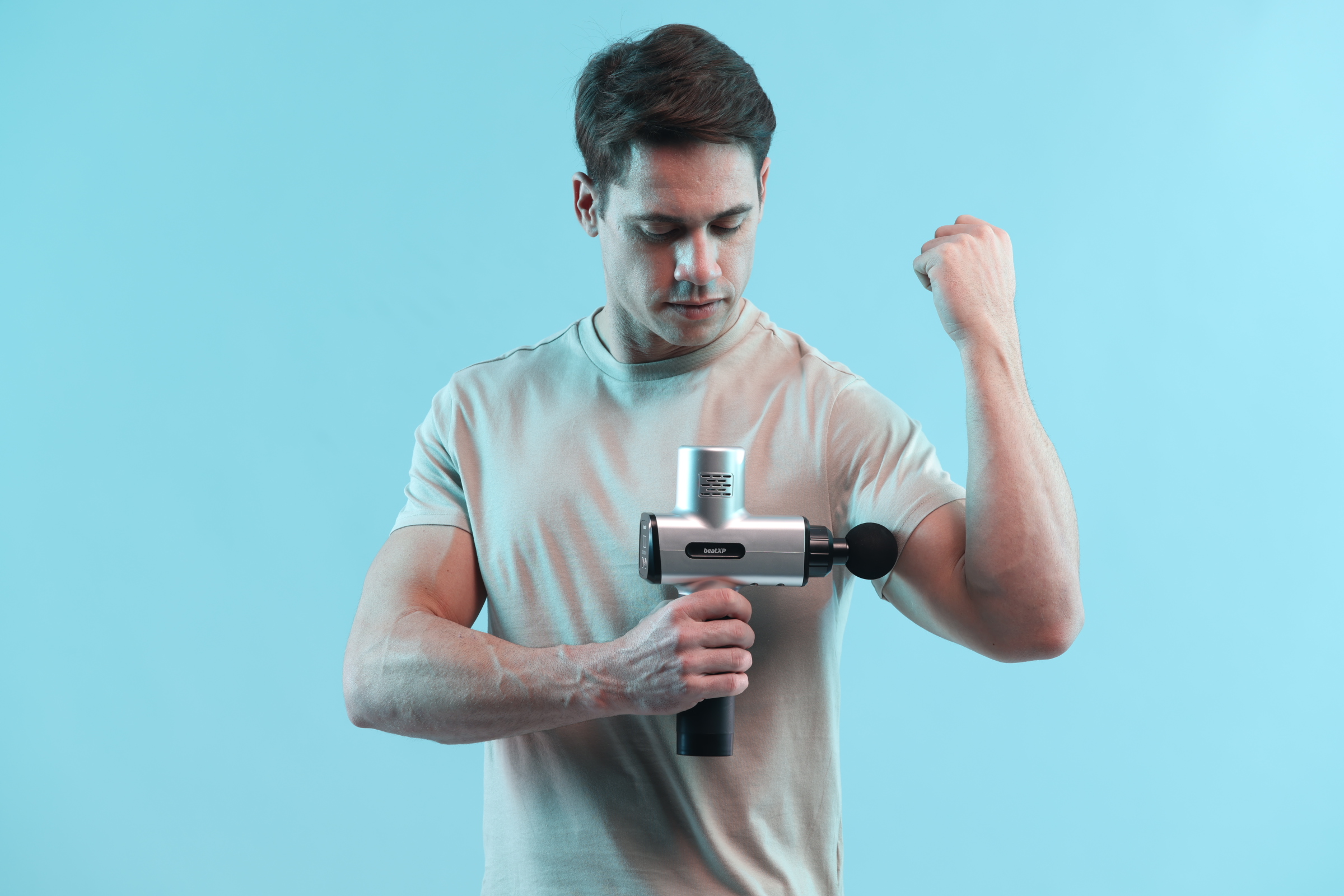 Delayed Onset Muscle Soreness or DOMS is a common syndrome one experiences after heavy lifting or vigorous exercise. The stiffness or soreness in the muscle usually goes away in a day, but sometimes, it takes longer.
Athletes and heavy lifters in the gym will agree that there are no gains without pain. But why should you let it be a nuisance? Experience massage gun benefits after workout with Bolt Pro Massager Gun as it relieves pain and sore muscles. Pain may be temporary, don't let it be a deterrent.
4. Pre-workout solution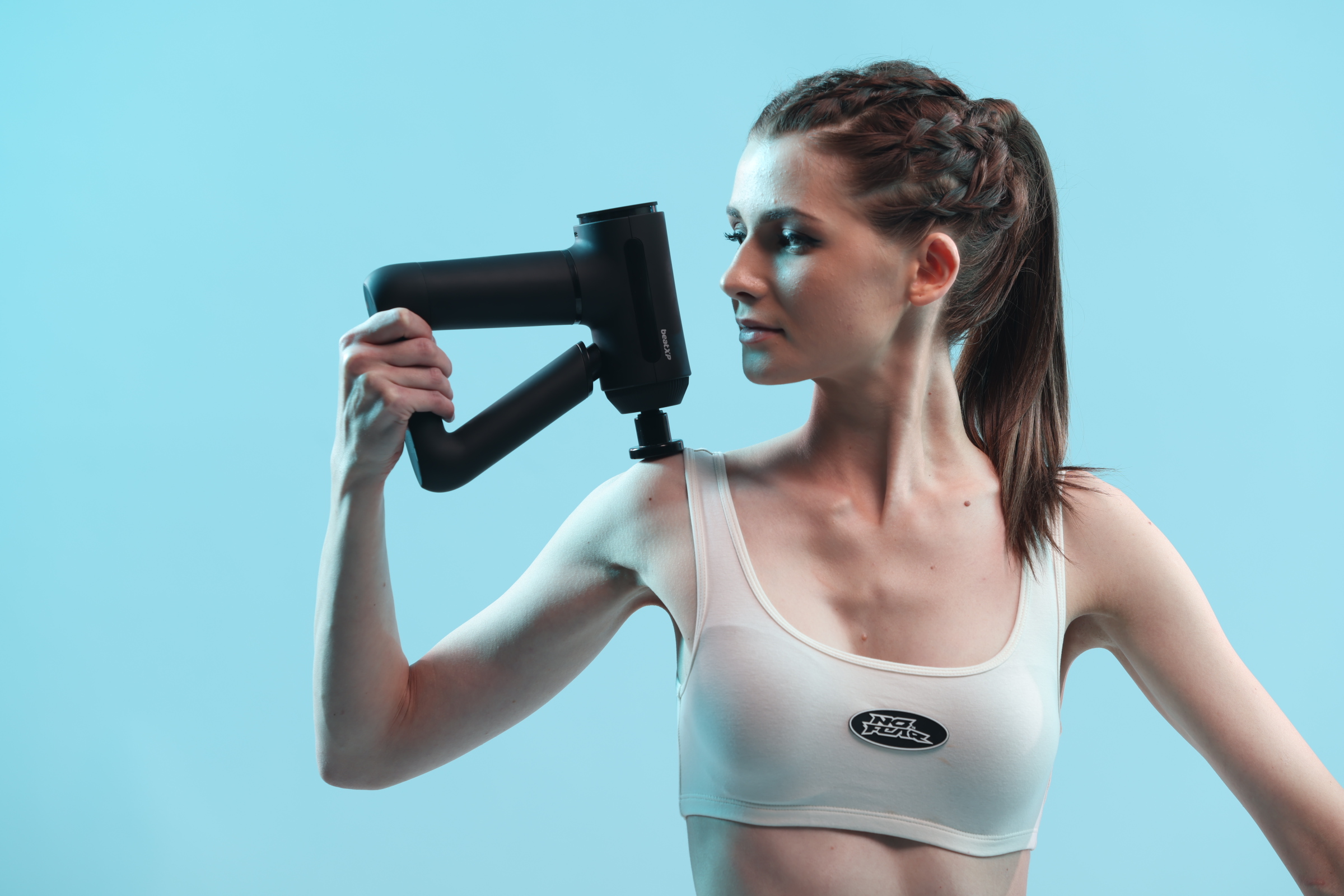 One of the benefits of massage guns before a workout is that it helps in muscle activation. A small session with Bolt Elite Massage Gun before your workout can help loosen up those tight knots and improve your performance on the floor. Its pre-workout application even reduces your chances of getting muscle sores after a high-intensity workout.
5. Muscle recovery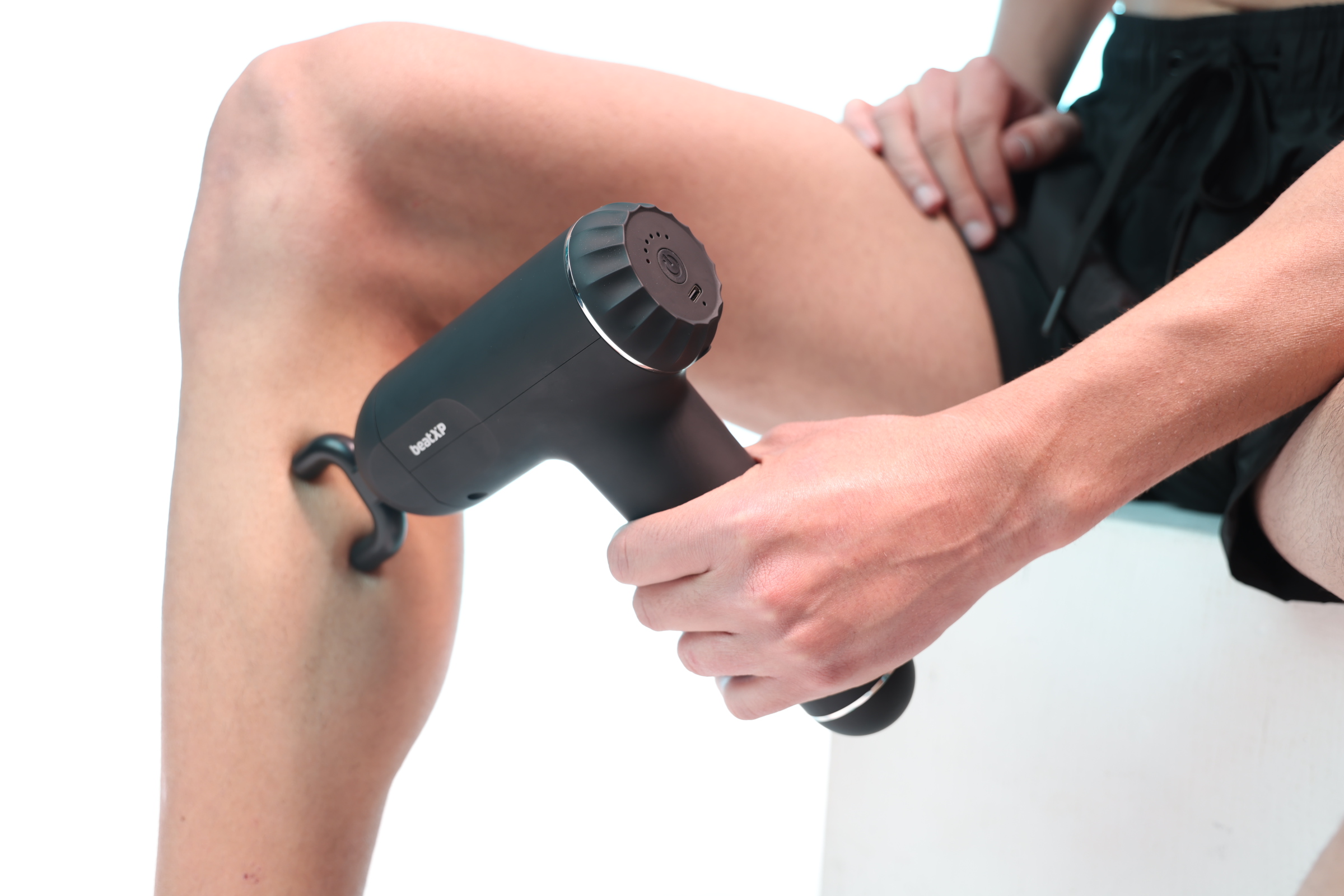 A goodnight's sleep is the best way to recover your muscles after a high-intensity workout. The second best way is the massage guns. The whole purpose of the percussion device is to provide instant comfort to sore muscles. It sure expedites the process of muscle recovery, an added benefit of massage guns for athletes.
6. Stress and anxiety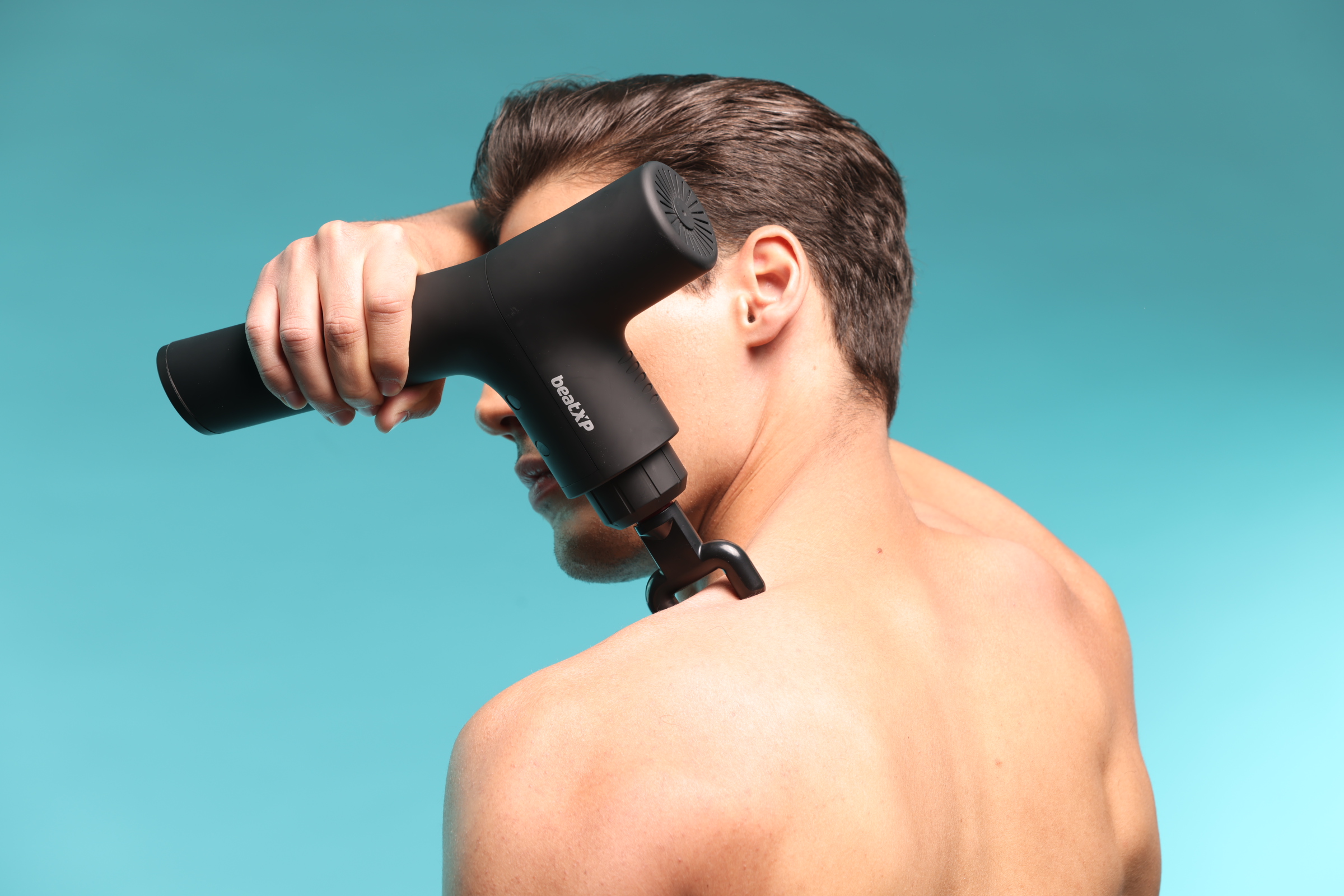 Stress has become part and parcel of our fast-paced lifestyle. If you are experiencing high anxiety levels, consider it a device to boost your happy hormones. One may not have time for a full body massage every day, but even regular use of Bolt Prime Massage Gun can leave you invigorated and keep your stress levels in check.
7. Relieves fatigue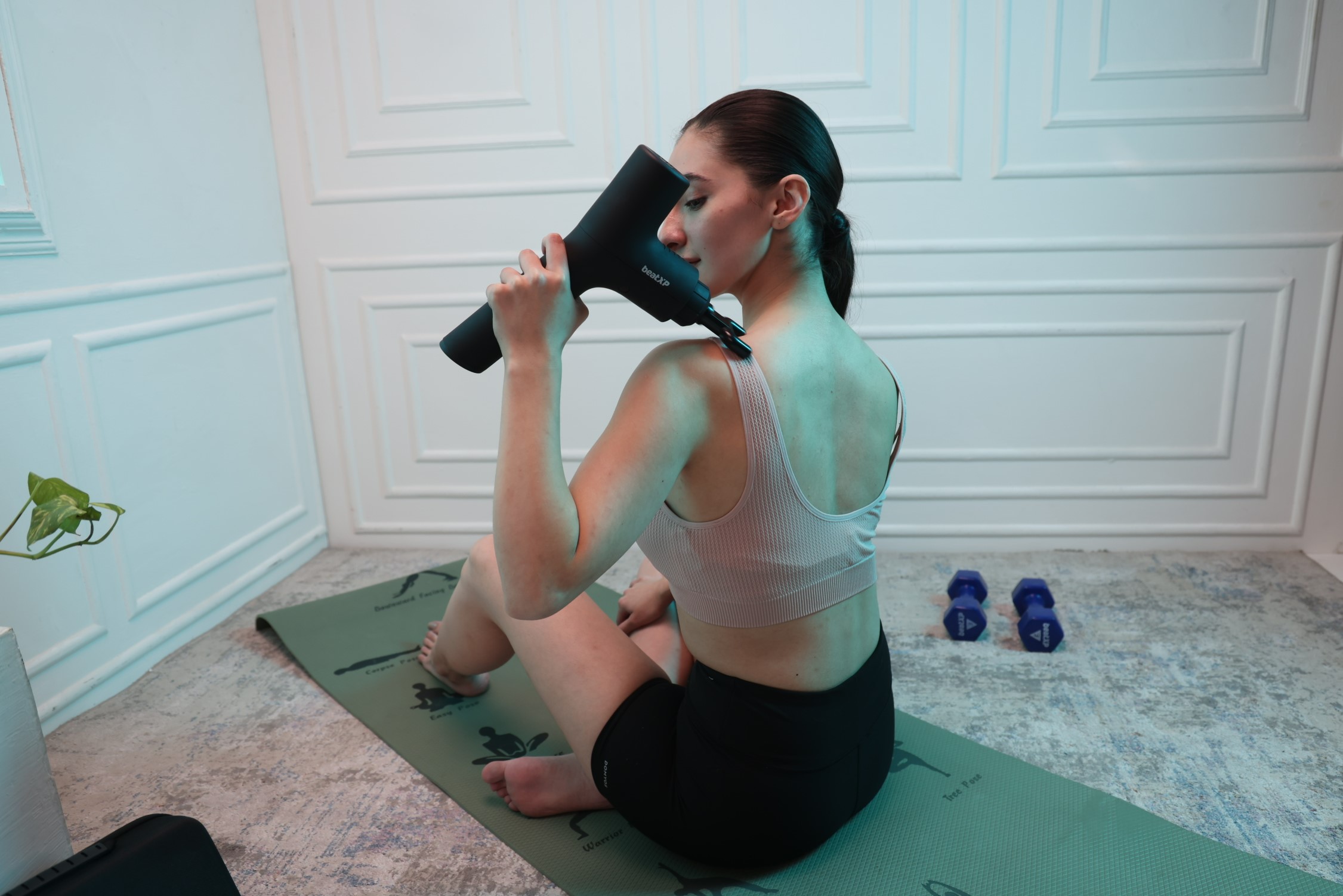 Long hours at work leave you drained out and exhausted. A massage gun is an easy and cheap way to feel calm and relaxed unless your spouse is willing to give you a back rub every night. No? Thought so. One can reap the benefits of massage guns for back pain, shoulder pain, and even arm pain.
Practical Benefits of Massage Guns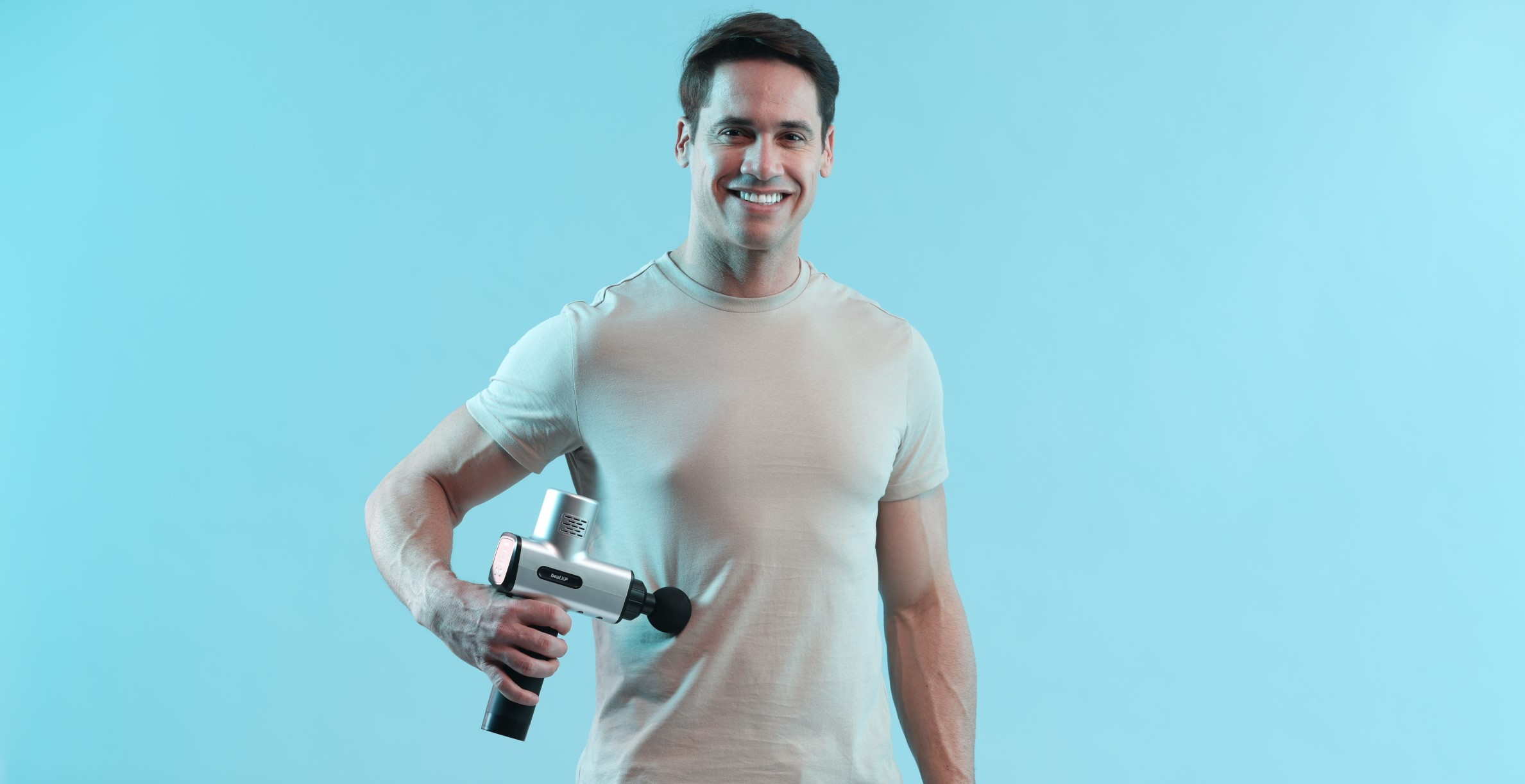 While the health benefits of massage guns are many, the advantages of owning one cannot be ignored. These wise points will help you make a better choice for yourself.
1. Cheaper than physiotherapy
It's true! Buying a massage gun is a one-time, wise investment with multifold returns. There are all kinds of price range for percussion devices depending upon their features and performance. Sometimes, you may not be able to book an appointment due to your busy schedule. Just rev up your gun for immediate and long-lasting relief.
2. Use it on your loved ones
One of the practical benefits of massage guns is that you can also extend its use to your loved ones. Whether it's your aging dad suffering from muscle pain or your spouse with overworked muscles, give them the gift of relief and comfort.
3. Indulge in self-care
Who thought self-care could be so cheap? Gone are those days when self-care only meant getting a spa massage. Introduce a feel-good factor to your lifestyle with regular use of massage guns.
4. Learn about your body
The most unrealized benefit of using a massage gun is that you get to learn so much about your body over time. You will become more confident about what is best for your body and ultimately lead a healthy lifestyle.
5. Pleasure at your disposal
The best part about owning a massage gun is that you can use it anytime, anywhere. Consider it a gym bag essential for your pre and post-workout solutions. It will also come in handy on your business trips when you want to relax after a long day of hustling. Couples may even find imaginative uses of our Intense Smart Vibration Wand Massager.
All in all, massage guns are a great investment for people from all walks of life. Failure to manage pain or stress can cost you more than you think. That being said, massage guns are the most convenient option and generously beneficial too.
Disclaimer: We do not advise treating serious injuries and pain with massage guns. Please consult your doctor or physiotherapist for appropriate treatment and how you can include massage guns in your fitness journey post-care.